Hiya everyone!
I've been doing some digging in my room and to my luck I found some interesting concept work from my one of my collection magazines: 'Imagine FX' - Fantasy & Sci-Fi Digital Art. They also have some interesting colours as well so its included colour research for the group - woo hoo!, killed 2 birds with 1 stone! :D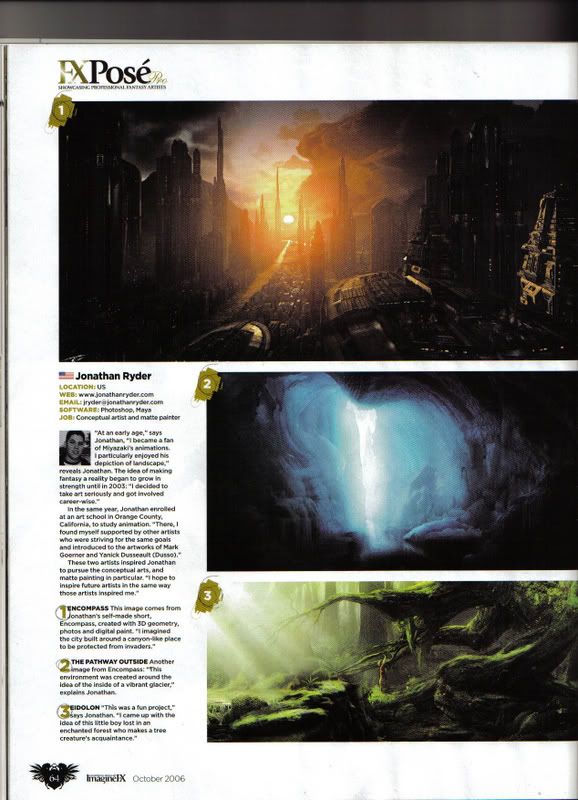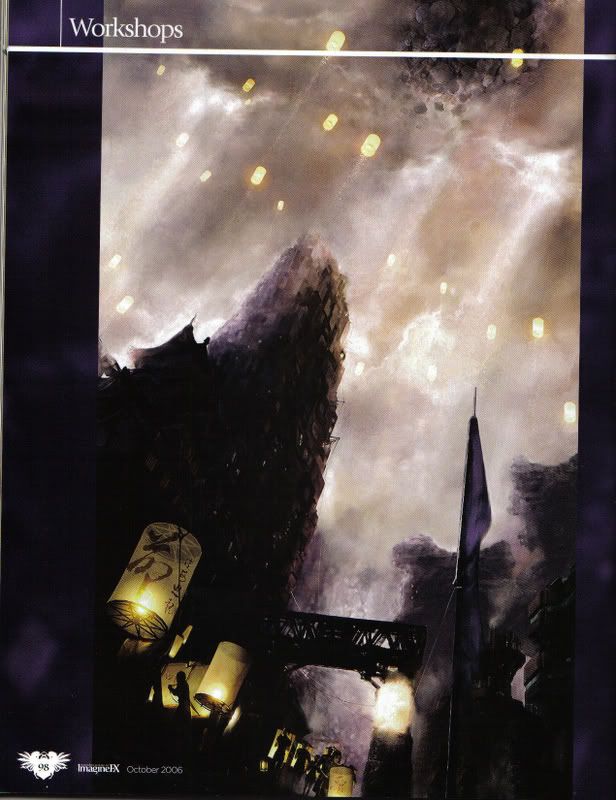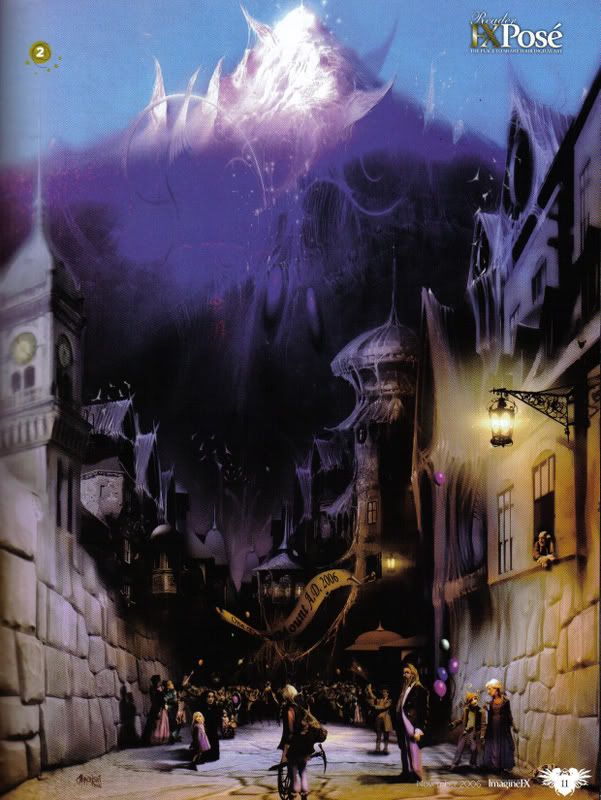 (above) What i like most of this concept work is the sky - from the base its park purple and higher in the sky it softens up with light purple to sky blue
With this concept art its much more colourful, however, I can imagine the long road path could be our train tracks in the dead world - with the colourful field lightens up the happy mood of when Sophie finally can rest in peace (sob!)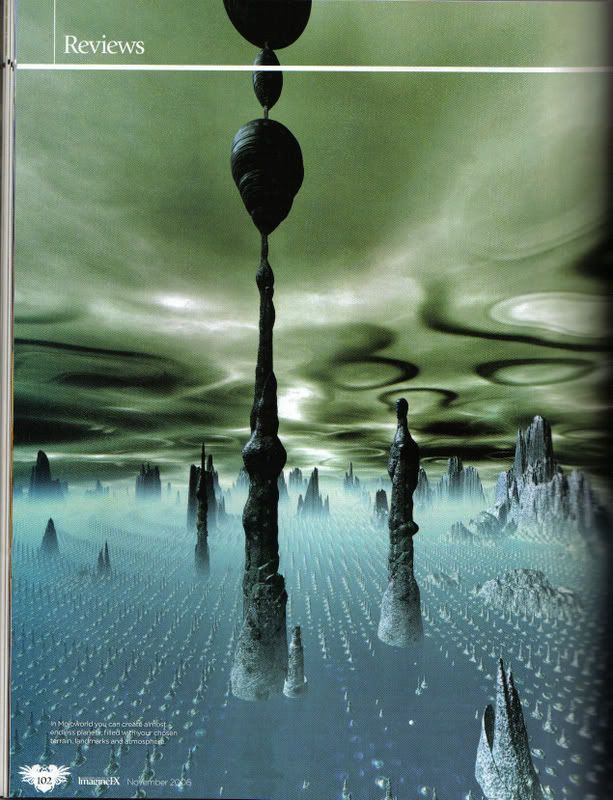 I thought this concept art is interesting but not sure if it fits with the story :S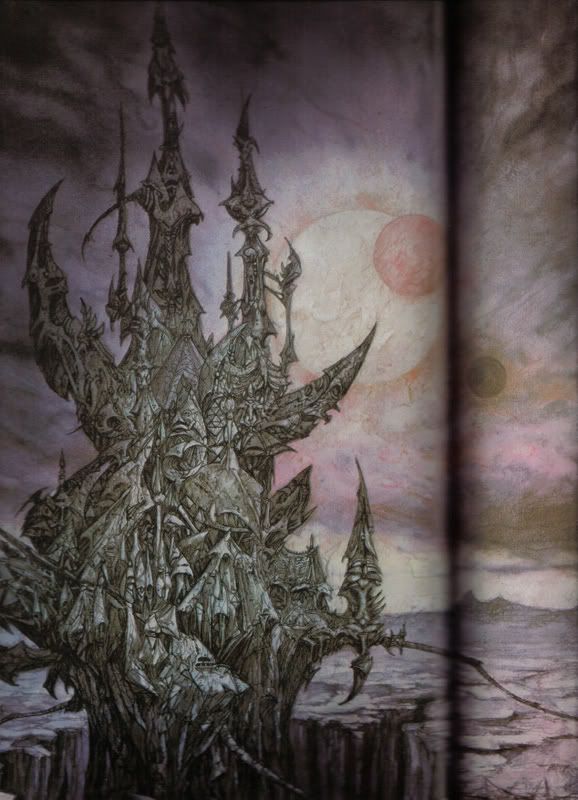 I love the purple sky for this concept art - 'The world of the Dark Crystal' concept art by Brian Froud! (Im a fan!!) - Its a shame I can't scan the whole picture, its too big for my A4 size scanner!!
I've also found some interesting artwork of strange creatures by Brian Froud: